I am about 3/4 of the way through tearing the boat apart for cleaning. From the looks of it, the original owner had never cleaned the boat like this. Being anal like I am, I have taken off all hardware so that I can thoroughly clean everywhere. I will probably take this time to wetsand with 1000,1500, and then 2000 for all surfaces even under places where the cushions are.
I have a few questions for you guys to help me with.
First here are some pics of the bare naked '03 sante.....
Front Half:
Back Half:
Yuck!!!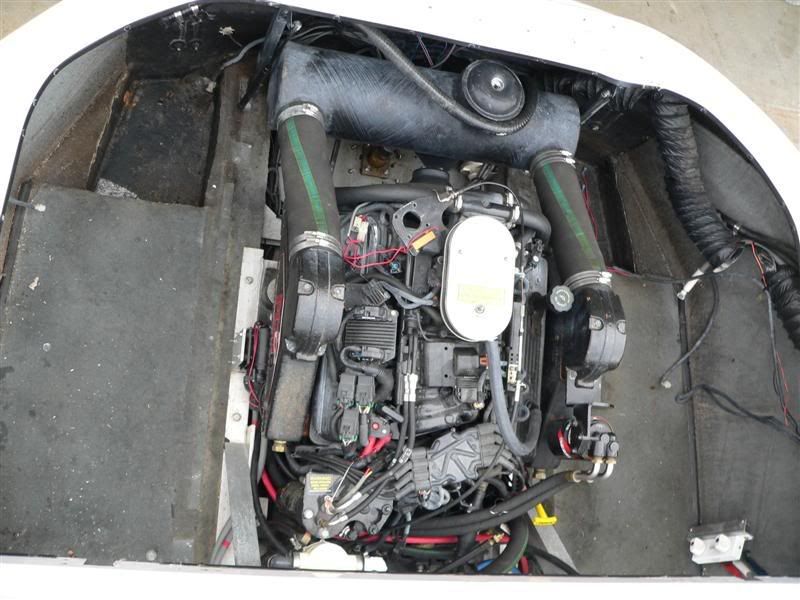 The other half of the Nauty:
Any bets on whether I will have any screws left over?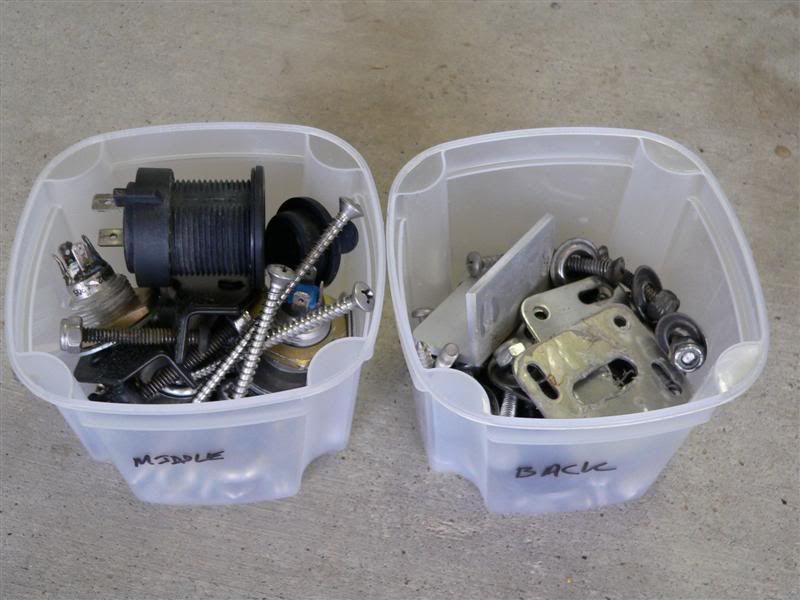 Now for the Questions:
1) What do you guys think about me sending these pieces off to my platers to get chromed plated?
2) Anyone know the part number, cost, and where I can get a new set of these covers (the ones that cover the lifting eyes)?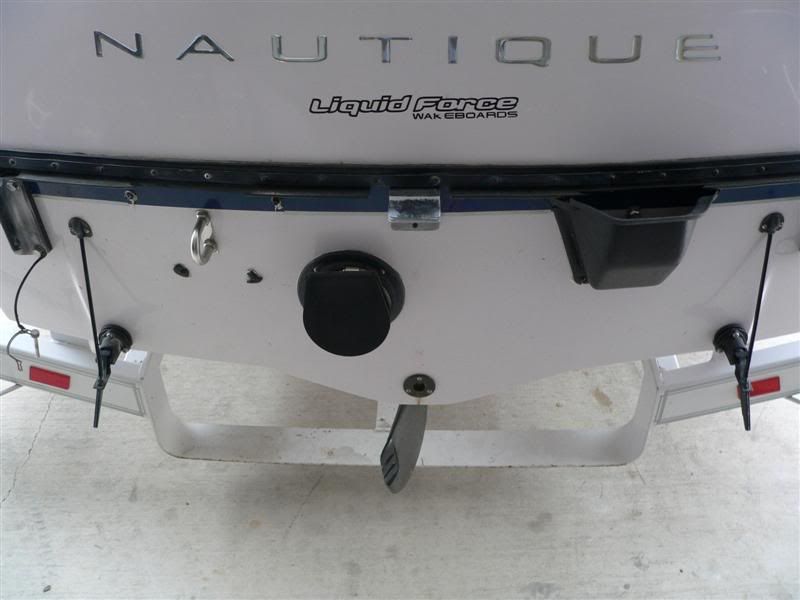 3) One of the grab handles have a bolt that is screwed. Towards the end of the threads the bolt and nut started to seize. Luckly I was able to get it all the way off. Anyone know part number, cost, and where to get a new one. I think that I might be able to cut off the messed up threads and then run a die back down it to fix it.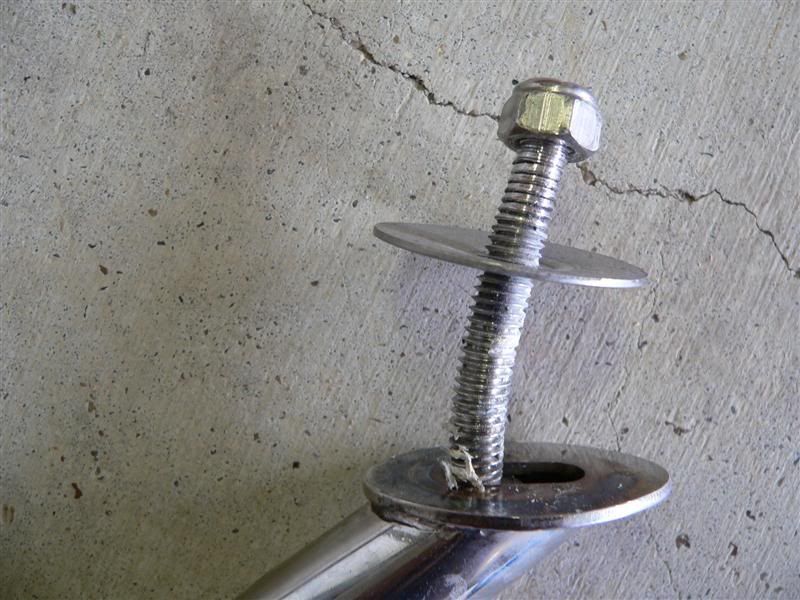 4) Anyone know a good location and replacement brand for the ballast system lines? The ones that were hooked up to the rear tanks were connected **** near permanent from age. I even had to slice down about an inch on a few to get them undone.
Cheers!